No result found for your search.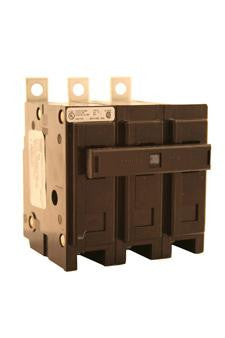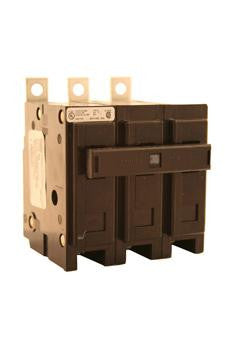 Cutler Hammer
BAB3090H QUICKLAG INDUSTRIAL THERMAL-MAGNETIC CIRCUIT BREAKER 90A 3P CKT BRKR
Product SKU:
cutler-hammer-bab3090h
Available:
Only 1 item in stock
1 item in stock
In stock
Out of stock
Back in stock
BAB3090H QUICKLAG INDUSTRIAL THERMAL-MAGNETIC CIRCUIT BREAKER 90A 3P CKT BRKR
To receive a quote for cutler-hammer-bab3090h, please complete the form below. You can also talk to our expert sales team right now by calling 800-211-4962
Thank you for contacting us. Your inquiry for cutler-hammer-bab3090h was received and we will be in touch shortly. You can also call 800-211-4962 to speak to someone on our expert sales team.
Description
Shipping & Returns
Reviews
Catalog Number: BAB3090H
Manufacturer: Cutler Hammer
Connection: Bolt-on
Frame Type: BAB
Amperage: 90
Poles: 3
Voltage: 120/240
Cutler Hammer BAB3090H Specifications:
This is an Eaton circuit breaker (also referred to as a Westinghouse or Cutler Hammer)
The frame type is BAB and it has 3 poles
It is 90 amperes and 240 volts AC
The mounting style for this breaker is BOLT ON
The current interrupting rating is 10 thousand amperes
This breaker is typically used in industrial applications
Cutler Hammer BAB3090H Details:
Commodity Description: Circuit Breakers - Commercial Circuit Breakers
Type: THERMAL MAGNETIC
Mounting: BOLT ON
Current Rating: 90 AMPERE AT 40 DEG C
Wire Size: 8 TO 1/0 AWG (ALUMINUM/COPPER, LOAD)
Interrupting Rating: 10000 AMPERE
Terminal Type: EXTENDED TANG LINE TERMINAL, BOX LUG LOAD TERMINAL
In addition to a detailed inspection, every Circuit Breaker Wholesale product comes with a comprehensive warranty covering defects for 1 year. Reconditioned products come with a comprehensive warranty covering defects for 3 years. Circuit Breaker Wholesale will repair, replace or service all covered components, that are found to be defective in factory-supplied products during the applicable warranty periods. All warranty items must be returned to Circuit Breaker Wholesale for a full inspection and must be returned within the warranty period. Contact us at support@circuitbreakerwholesale.com or call us at (800) 800-800 for help with your warranty claim.