No result found for your search.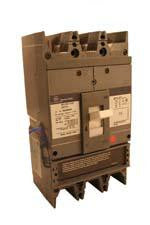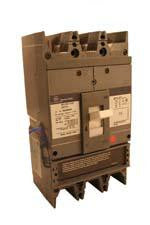 GE
SGDA32AT0400 SGD 3P 240V 400A
Product SKU:
ge-sgda32at0400
Available:
Only 1 item in stock
1 item in stock
In stock
Out of stock
Back in stock
SGDA32AT0400 SGD 3P 240V 400A
To receive a quote for ge-sgda32at0400, please complete the form below. You can also talk to our expert sales team right now by calling 800-211-4962
Thank you for contacting us. Your inquiry for ge-sgda32at0400 was received and we will be in touch shortly. You can also call 800-211-4962 to speak to someone on our expert sales team.
Description
Shipping & Returns
Reviews
Catalog Number: SGDA32AT0400
Manufacturer: GE
Connection: Bolt-on
Frame Type: SGDA
Amperage: 400
Poles: 3
Voltage: 600
GE SGDA32AT0400 Specifications:
THERMAL MAGNETIC
600 VAC (UL/CSA), 690 VAC (IEC)
400 AMPERE (UL/CSA, IEC)
3 POLE
INTERRUPTING RATING 65 KILOAMPERE AT 240 VAC
SGDA MODEL
GE SGDA32AT0400 Details:
Commodity Description: 3 Pole Interchangeable Trip Electronic CB Frames Only
Type: MOLDED CASE, DIGITAL SOLID STATE, ELECTRONIC
Current Rating: 400 AMPERE
Interrupting Rating: 65 KILOAMPERE
Terminal Type: NOT INCLUDED
Lugkit: TCLK365 = 2 Barrel 2/0 - 500 MCM (3-pack)
Mounting Hardware: AMC3GMFP = Bolt-in Spectra Board - Single Mount
In addition to a detailed inspection, every Circuit Breaker Wholesale product comes with a comprehensive warranty covering defects for 1 year. Reconditioned products come with a comprehensive warranty covering defects for 3 years. Circuit Breaker Wholesale will repair, replace or service all covered components, that are found to be defective in factory-supplied products during the applicable warranty periods. All warranty items must be returned to Circuit Breaker Wholesale for a full inspection and must be returned within the warranty period. Contact us at support@circuitbreakerwholesale.com or call us at (800) 800-800 for help with your warranty claim.